Based on excellent feedback from our customers, we have now launched a small but really useful addition to the evaluation process.
Now when you have completed evaluating a contact, you have the option to click on the '
Evaluate Next Contact
' at the top right of the evaluation results screen. This will take you directly to the first available contact in the contacts to evaluate table and present it ready for evaluation.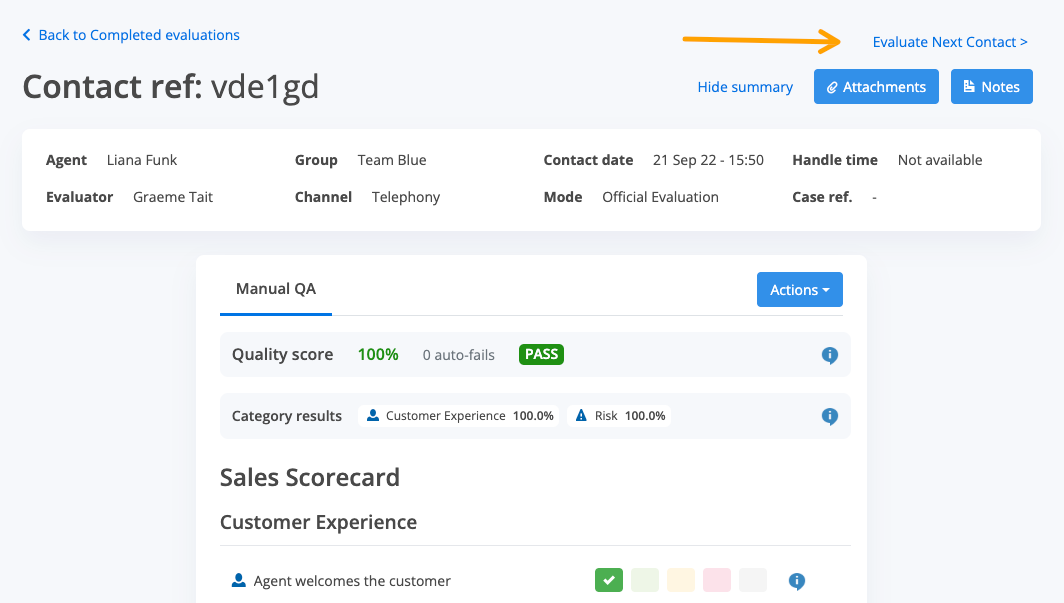 This button will only appear when you are viewing your own evaluations.
The button will be live as long as you have further contacts ready to evaluate
When you have exhausted this list then the button will be made inactive and you will see a pop-up tool-tip informing you that you have no further contacts to evaluate (see screenshot below)